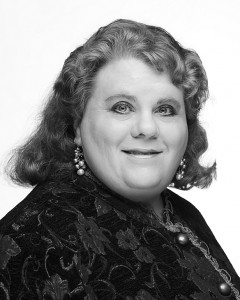 On January 20, UALR's College of Social Sciences and Communication named Praeclara's communications director, Dr. Karen Kuralt, as its college-level winner of the 2016 Faculty Excellence Award for Public Service. Established in 1988 by the UALR Foundation Fund Board, the award recognizes "those individuals who have brought credit to the University of Arkansas at Little Rock through their successful efforts in applying the content or skills of their academic disciplines in service to the community, state, or nation in areas of public interest." She now moves on to compete for the university-level award along with the winners of UALR's five other colleges. Winners of the university-level awards will be announced in April.
Dr. Kuralt was nominated for the public service award partly for her role as a founding member of Praeclara as well as for her continuing role in writing, editing, and designing publicity materials for Praeclara and managing the organization's website and Facebook presence.
In this interview with Praeclara's assistant to the artistic director, Elizabeth Riddick, Dr. Kuralt shares her perspective on writing and public service and her goals for future service projects.
What kind of work do you do for Praeclara?
My work for Praeclara grew out of projects I originally started for the UALR Community Chorus. When I joined the chorus in 2007, I was amazed at the professionalism of the group's sound. The dedication of its conductor, Bevan Keating, and the singers themselves was also impressive. I couldn't believe I had worked for UALR for seven years and had never heard of this choir.
I began to poke around online, and it was soon obvious why the choir's reach was limited. It was because on the web we didn't exist! There was no website, no social media. You couldn't look up the UALR Community Chorus online. The scope of the choir's publicity was limited to 100 glossy posters for each concert that Kathy Oliverio [now Praeclara's marketing director] and I designed for the choir members to post on campus and in the community.
So we decided to develop a website, and we used it not only for publicity, but as a place to post rehearsal notes from the Community Chorus. We thought it would be just a resource for our own choir members, a place you could go to catch up if you missed a week or had trouble marking your score fast enough during rehearsal. Then the site began to develop a following elsewhere. Other singers trying to learn these same works would search for information, and they would find what they were looking for from the UALR Community Chorus. We began to receive emails from all over the world from singers who were using our notes to study for their concerts.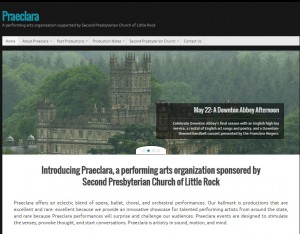 Based on this experience, we knew as soon as Praeclara was founded, it would also need high-quality publications both online and in print to communicate its identity to the arts community. I'm responsible for overseeing all those publications – from press releases and radio ad copy to the development of our website, from presentations and informational handouts for our stakeholders to our Facebook pages. I'm proud of all our communication pieces, but especially our website and Facebook pages. It's an exciting creative challenge to use words, color, typography, and photography to try to capture the combined artistry of music, staging, and lighting that you see in each Praeclara production.
Why is public service such an important part of your work as a professor and technical writer?
Public service is one of the central purposes both of working at a university and working as a technical writer. For me, the entire purpose of higher education is to improve society and make our communities a better place to live. That pairs well with technical communication, where the goal is to effectively communicate complex information so it can lead to new advances and an improved quality of life for everyone who reads it.
You can't do technical writing in a vacuum. Its very nature demands interaction with people from other disciplines and organizations. As soon as I decided to pursue this field of study, I knew that I wanted to contribute to as many different community organizations as possible.
Given that your public service work covers such a variety of subjects (science, technology, engineering, and mathematics; graduate education; the performing arts), how do you find balance between those different fields? Is transitioning sometimes difficult?
One of the best parts of teaching in the Department of Rhetoric and Writing at UALR is that I can experience and interact with all of those disciplines, moving between them as my interest inclines me. I love working in the classroom and interacting with students, but I also love being able to work outside the classroom with very different organizations all over the state. Depending on the disciplines involved, yes, they can have very different cultures, but I enjoy and appreciate those cultures when I'm in contact with them. For example, scientific organizations like NCTR [the National Center for Toxicological Research] are more factual, driven by the need to fund and publish research that will help us cure and prevent diseases. In contrast, people in artistic organizations often have big personalities, lots of creativity, and less linear kinds of processes.
Moving among fields, I have to practice the primary skill of the technical communicator: paying attention to audience. I make an effort not to carry over the expectations from any one organizational culture into the others. I try to stay alert to the ways in which each organization and its people are unique, so that I can help each one communicate effectively for its particular context. This experience is particularly valuable to me because when I prepare students for future careers as technical writers, I have a broad range of experiences to share with them. Most people associate technical writing with computers and instructional writing — they may not think of it in connection with agriculture, or environmental writing, or the performing arts. I'm glad to have the chance to show my students that all those doors are potentially open to them.
How do you feel about being up for the university-level public service award?
I'm thrilled and honored to be nominated. The people who were nominated from the departments within our college are top-notch faculty, and that will be true at the university level as well. I'm pleased to be named in that company. It means a great deal to me to have something that is so much a part of me and my profession be recognized by my peers.
What are your plans for the future to expand your current service work?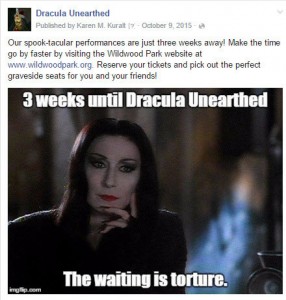 I'm currently developing an all-day business correspondence and contract writing workshop for employees at the Office of State Procurement. I'm also working with colleagues in the Donaghey College of Engineering and Information Technology at UALR to develop a workshop series preparing students to apply for graduate research fellowships from the National Science Foundation. I hope to take on new projects with the Arkansas Public Administration Consortium as well.
But most importantly, I'm fully committed to growing Praeclara's success, whatever that may entail. We've already accomplished so much, and we're only in our second season! As Praeclara continues to grow, so will its communication needs. We'll always be looking for innovative ways to engage and intrigue our audiences.