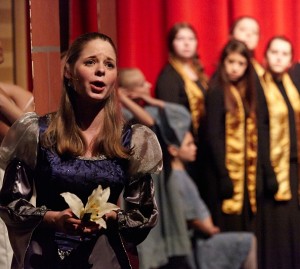 Omnia praeclara rara. (All excellent things are rare.)
— Marcus Tullius Cicero, De Amicitia
Named for a passage from Cicero's famous treatise on friendship, Praeclara is a performing arts organization dedicated to offering unique and exemplary arts programming to Arkansas audiences. We specialize in combining many artistic genres — including choral, orchestral, operatic, and dance performances — to present unusual takes on popular artistic masterworks. We also collaborate with other community arts organizations to sponsor high-quality concerts and recitals in a variety of local venues.
Founded in 2014 by artistic director Bevan Keating and producer Bruce Rentz, Praeclara is supported by Second Presbyterian Church of Little Rock, building on Second Presbyterian's long tradition of contributions to the arts. For many years, Second Presbyterian has served as a venue for some of the best concerts in the state, including performances by the Arkansas Symphony Orchestra, the Little Rock Wind Symphony, and the UALR Community Chorus.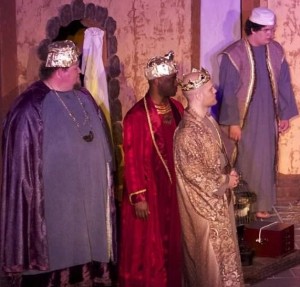 In addition, Second Presbyterian's active music program is recognized as notable in its own right. Its choir has recently performed international concert tours in Scotland, Canada, Germany, Austria, and Hungary, while the entire music program has staged large-scale dramatic productions such as Amahl and the Night Visitors in 2013. Young musicians who get their start singing at Second Presbyterian often go on to make their mark in the wider artistic and educational world, such as international opera star Kristin Lewis and the many section leaders who perform at professional events or share their musical skills with students in classrooms all over Arkansas.
Praeclara unifies Second Presbyterian's diverse range of offerings under a single umbrella and elevates them still further, strengthening our artistic ties with the community. Our hallmark is productions that are both excellent and rare: excellent because we provide an eclectic, innovative showcase for talented performing artists from around the state, and rare because each Praeclara performance will surprise and challenge our audiences.
Praeclara events are designed to stimulate the senses, provoke thought, and start conversations. Praeclara is artistry in sound, motion, and mind.
---
Photo credits:
Top — Elizabeth Riddick and the Mount St. Mary Academy Concert Belles in Carmina Burana; photography by Kelly Hicks
Bottom — Matt Newman, Phillip Murray, Ferris Allen, and Luke Angelo in Amahl and the Night Visitors; photography by Clementine Whitman