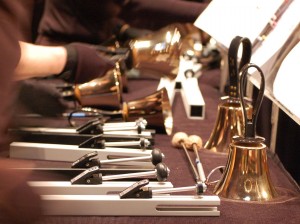 Director: Mary Ibis
Assistant Director: Paige Majors
Hear the Praeclara Ringers perform Capriccio, by Kevin McChesney
See an interview with Praeclara Ringers director Mary Ibis talking about "Merrily Ring," the 2019 Winter Festival handbell concert at Wildwood Park for the Arts
The Praeclara Ringers are an ensemble of advanced adult handbell ringers. Each member has years of experience and training, ringing in one or more bell ensembles at Second Presbyterian Church of Little Rock or elsewhere in the state. Praeclara Ringers  participate in additional rehearsals and intensive workshops in order to present music of the highest sophistication to central Arkansas audiences.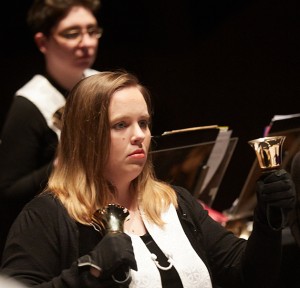 During their inaugural 2014 – 15 season, the Praeclara Ringers performed the handbell preludes for both Messiah by Candlelight and Dido and Aeneas. During the 2015 – 16 season, they were featured at Wildwood Park for the Arts during the pre-show activities for Dracula Unearthed (where they were billed as the "Dead Ringers"), and they also rang as part of our spring 2016 concert, Messiah: Passion and Resurrection. Most recently they performed at the Wildwood Park for the Arts as part of Praeclara's performance of The Wizard of Oz, were the featured ensemble in "Merrily Ring" during Winter Festival 2019 at Wildwood Park, and are offering a summer social distancing experience and virtual concert for June/July of 2020.
Membership in the Praeclara Ringers rotates for each performance. If you are an experienced handbell ringer interested in auditioning to participate in a future concert, please contact Mary Ibis at maryjibis@gmail.com.
Members of the Praeclara Ringers (Summer 2020):
| | | |
| --- | --- | --- |
| Lisa Bryant | Annette Gatlin | Kira Hatley |
| Leann Hatley | Ashley Higgenbotham | Paige Majors |
| Allan Pieroni | Bruce Rentz | Ruth Shepherd |
| Sarah Stone | Shelby Thomas | Ralph Wilcox |

---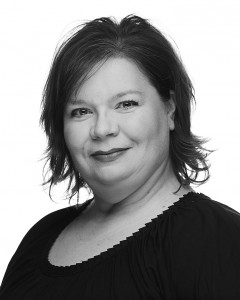 Mary Ibis is the founding director of the Praeclara Ringers. Currently the Associate Director of Music at Second Presbyterian Church in Little Rock, she has been involved in handbells and church music for 20 years. Mary earned her Bachelor's Degree in music education from Henderson State University. She has served as a clinician for handbell ensembles of every age and ability across the country.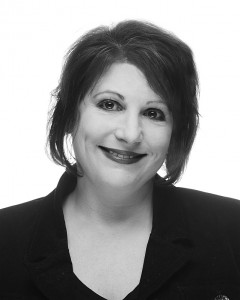 Paige Majors graduated from Louisiana Tech University and is a founding member of the Praeclara Ringers. She serves as the volunteer Assistant Handbell DIrector at Second Presbyterian Church. Mrs. Majors is the recording secretary on the Arkansas State Board of Handbells. Mrs. Majors has rung handbells at Second Presbyterian Church in Exultation Ringers, Jubilant Ringers, and Day Ringers. Mrs. Majors is also the Director of Second Presbyterian Preschool.
---
Photo credits: Praeclara Ringers handbells (photo 1) and full ensemble photo (photo 3) — photography by Clementine Whitman. Praeclara Ringers at Messiah: Passion and Resurrection (photo 2) and headshot of Paige Majors — photography by Kelly Hicks.