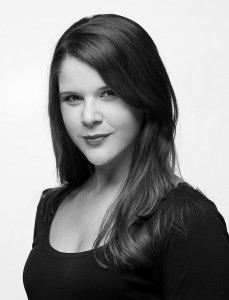 Shea Williamson is originally from Brinkley, Arkansas. She holds a Master of Music degree in Opera Performance from Oklahoma City University, along with a Bachelor of Arts in Vocal Performance from the University of Arkansas at Little Rock. She is one of Praeclara's founding company members and a soprano section leader at Second Presbyterian Church of Little Rock.
Ms. Williamson is a certified music teacher at Upper Elementary 5th Grade in Russellville, Arkansas; she also teaches private piano and voice. She was a member of the Young Americans, an international outreach program, where she toured England, Ireland, Scotland, and Germany teaching grades K-12 about singing, dancing, and acting; but mostly how to express themselves through music.
In 2013, she was engaged as a member of the BASOTI, the Bay Area Summer Opera Theatre Institute, where she performed the role of Suor Genevieve in Puccini's Suor Angelica. Other favorite vocal credits includes the soprano soloist for John Rutter's Requiem, Carl Orff's Carmina Burana (Odette), Virgil Thompson's Mother of Us All (Lillian Russell), the title role in Respighi's Sleeping Beauty, J. Strauss's Die Fledermaus (Adele), Purcell's Dido and Aeneas (Belinda), Gilbert and Sullivan's The Pirates of Penzance (Mabel), and Sondheim's Sweeney Todd (Johanna).
---
Photo credit: Headshot courtesy of Kelly Hicks Photography