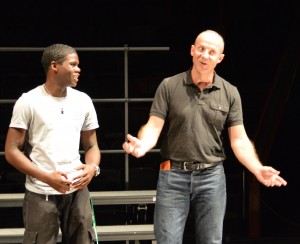 April 11, 2016 — Wildwood Park for the Arts has announced that Dr. Bevan Keating has been appointed as artistic director for Wildwood Academy of Music and the Arts (WAMA).
Keating, a Canadian-born conductor and vocal music specialist, brings extensive experience in teaching and planning educational programs for students between the ages of 6 and 18 to his new role at WAMA.  Before moving to the United States, he worked as a public school music teacher in his native Ontario. He then completed a master's and doctoral degree in choral and orchestral conducting at The Ohio State University, and currently teaches full-time for the Music Department at the University of Arkansas at Little Rock (UALR), where he directs the choral and conducting programs.  He also serves as Director of Music and the Arts for Second Presbyterian Church of Little Rock and artistic director for Praeclara, a performing arts organization based in west Little Rock now entering its third season. His background includes extensive work with community choirs and orchestras, and through his teaching at UALR, he has been engaged in training and mentoring the next generation of music teachers in Arkansas.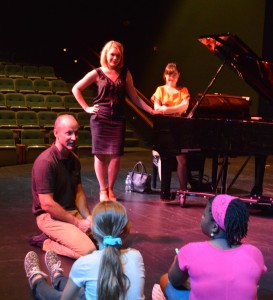 Keating is excited by the opportunity to work with Wildwood Park and the educational programs at WAMA. "Living in Little Rock for more than ten years now, I've been impressed by the great enthusiasm for the arts in this community.  There is such a desire from supporters of the arts to provide artistic opportunities to even the youngest students in our state.  My hope is that through WAMA's educational programs, we will be able to introduce music and the arts to students who have never had this experience before and at the same time, we will also provide a challenging, enriching program for our state's most accomplished young musicians."
Wildwood Park executive director Leslie Golden said that Keating was selected for the position as WAMA artistic director based partly on his success directing Wildwood's touring production of The Bremen Town Musicians as part of Wildwood's Art to Go! Program. "For Art to Go!, we needed someone who could work well with both the children in the Bremen Town audience and the young professional musicians who would perform it. As an artist and teacher, Bevan Keating successfully bridges both those populations."
Wildwood Academy of Music and the Arts (WAMA) is a summer music festival and arts camp designed for students ages 6-18 who are interested in studying music. The academy's mission is to provide the highest standards in music and arts education to Arkansas students of all ages and backgrounds. Supported by a musically nurturing environment and professional teaching artists, WAMA students learn and perform alongside professional faculty and guest artists from across the country.
Applications for the WAMA Summer 2016 program are available online at wildwoodpark.org. The deadline for need-based and merit-based scholarships is May 9, and the session registration deadline is May 31.  For more information about WAMA, contact Angela Collier at 501.821.7275 or angela@wildwoodpark.org.