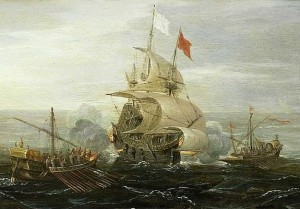 Friday, March 31 at 7:30 p.m.
Sunday, April 2 at 3:00 p.m.
Wildwood Park for the Arts
20919 Denny Rd., Little Rock, AR  72223
Tickets: $30 general public; $15 for students
Purchase tickets at the Wildwood Park for the Arts website or call 501.821.7275
Music by Arthur Sullivan | Libretto by W.S. Gilbert
Directed by Bevan Keating | Choreography by Rebecca M. Stalcup
---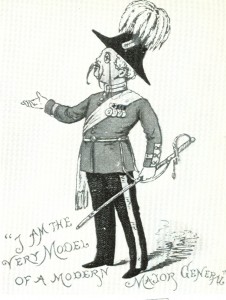 For his entire childhood, young Frederic has been apprenticed to a band of pirates, living a sequestered life among them. However, everything will change for Frederic on his 21st birthday: a day that ends his bondage to the pirates and introduces him to the lovely Mabel and her bevy of sisters.
Mabel quickly agrees to marry the smitten Frederic, and soon her sisters are also claimed by Frederic's pirate band. The girls' father, Major-General Stanley, does not approve. The major-general takes advantage of the pirates' well-known weakness to rescue his daughters.
But the escape is short-lived, for the Pirate King discovers a loophole that means Frederic is not free after all. Frederic, again duty-bound to the pirates, betrays the lie that allowed the major-general to escape with the girls. Thus begins a series of confusions, mixups, and humorous twists that only Queen Victoria can bring to a happy ending.
This delightful operetta, one of Gilbert and Sullivan's most popular, will please vocal arts connoisseurs and comedic theater fans alike. "This production mixes the vocal versatility of Praeclara with the innovative choreography of Rebecca Stalcup — always a powerful combination. The show's lighthearted take on romance combined with the beautiful setting of Wildwood Park makes for perfect springtime fare," says director Bevan Keating.
---
Photo credits:
French ship being attacked by Barbary pirates: Aert Anthonisz. [Public domain], via Wikimedia Commons
Drawing of Major-General Stanley courtesy of Wikimedia Commons
https://commons.wikimedia.org/wiki/File%3AMajGeneraldrawing.jpg.