Artistic director's notes by Bevan Keating
Written for the Praeclara Dido and Aeneas program, February 2015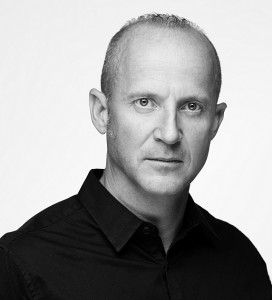 Henry Purcell's Dido and Aeneas is an opera I enjoy revisiting because it offers great satisfaction both to dedicated opera fans and to more casual listeners. It's a relatively short opera written in English that has the advantage of being based on a well-known love story — all factors that make it accessible to a broad audience. Yet even as it remains accessible, it sacrifices nothing in sophistication. Purcell weaves an intricate interplay between instruments, soloists, chorus, and dancers that allows audiences to appreciate this moving drama on multiple levels.
To honor the ancient roots of our tale, our creative team has resisted the temptation to modernize Purcell and have instead opted for a simpler, more classical style in many elements of our staging. Among these elements is the use of a smaller, chamber-style orchestra, as well as use of costumes and gestures in the chorus that harken back to the Greek choruses of old. The centrality of the chorus in this work is particularly compelling to me — it portrays multiple characters, moves the drama along, and ultimately, offers the final comment.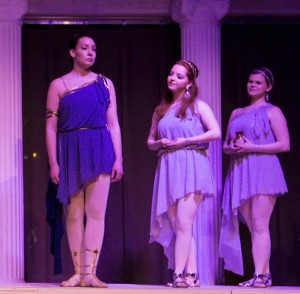 However, we have chosen to diverge from Purcell in the portrayal of Dido's end. In the original libretto, she dies from a broken heart; we remain more faithful to the Aeneid, showing her deliberate choice to take her own life. This end is truer to the character as we perceive her: a proud and sometimes stubborn monarch who may have been outmaneuvered by destiny, but who will make her own choice to die rather than live as a victim of larger forces. While Aeneas claims he would more readily die than leave, his actions ultimately betray his commitment and his word. In the end, Dido's passion and strength of will result in her death and isolation, deserted by all except her devoted sister, Belinda.
---
Photo credits: Headshot by Kelly Hicks; performance photography by Steven Veach