Saturday, November 18 at 7:30 p.m.
Second Presbyterian Church of Little Rock
600 Pleasant Valley Dr., Little Rock, AR  72227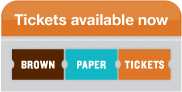 Tickets: $20 general public
Purchase tickets at Brown Paper Tickets or call 501.859.9000
UA Little Rock students and employees eligible for 1 free ticket with ID
Bring university ID when picking up tickets at the door,
or email Dr. Karen Kuralt (kmkuralt@ualr.edu) to reserve in advance.
Music by John Rutter | Conducted by Bevan Keating
---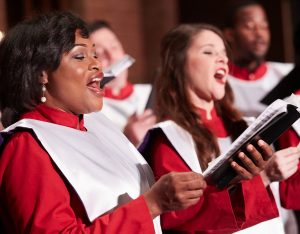 The Praeclara Vocal Company joins with the UA Little Rock Community Chorus, the adult and youth choirs of Second Presbyterian Church, the Mount St. Mary Academy Concert Belles, and professional orchestra players from across the state to present two glorious choral compositions that celebrate the fusion of English poetry and song.
John Rutter's Mass of the Children mixes the traditional Greek and Latin text of a missa brevis with the English poetry of William Blake and Bishop Thomas Ken in a five-movement work for two choirs and orchestra. First performed in New York in 2003, this uplifting piece brings together soprano and baritone solo passages that both harmonize and contrast with the choral passages sung by the children's voices (the songs of innocence) and by the adult group (the songs of experience).
Artistic director Bevan Keating prefaces the larger Rutter work with Ralph Vaughan Williams's 17-minute Serenade to Music, another British composition that offers a study in contrasts. Vaughan Williams wrote this piece to showcase specific individual voices in his small choir, each part matched to a particular soloist for color, expressiveness, and tone. The result is that the voices are almost as varied and distinctive as orchestra instruments: a challenge well-suited for the professionals who make up Praeclara's elite vocal company. The text of the piece is taken from the fifth act of William Shakespeare's play The Merchant of Venice.
---
Photo credit:  Mezzo-soprano Satia Spencer (left) and soprano Shea Williamson (right), members of the Praeclara Vocal Company; photography by Kelly Hicks.