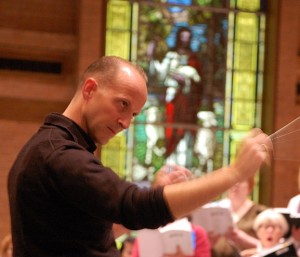 Visit the links below to learn more about our performing arts organization:
What is Praeclara? — A description of our purpose and mission
Creative Team — Background on artistic director Bevan Keating, producer Bruce Rentz, and choreographer Rebecca Stalcup
Praeclara Vocal Artists — Praeclara's performing forces include a company of fifteen professional vocalists who perform both as an elite chamber choir and as soloists in each season's productions.
Praeclara Ringers — Learn more about Praeclara's advanced hand bell ensemble, directed by Mary Ibis and assistant director Paige Majors.
Production Team — Meet the talented crew of professionals working behind the scenes at each Praeclara event.
Achievements and Recognition — Read about the latest accomplishments of our organization and team members, including recent awards for soprano Kelly Singer and communications director Karen Kuralt.