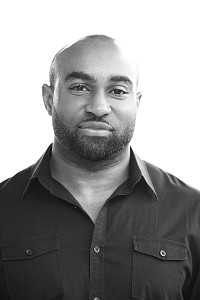 James Wafford III is a music minister and tenor soloist from Little Rock, Arkansas. His recent work for Praeclara includes appearances as Richard in Carmina Burana (2014), the leader of the Trojan sailors in Dido and Aeneas (2015), and as a member of the ensemble in Dracula Unearthed (2015).
His prior stage credits include performances as one of the Arkansas Three Tenors in Die Fledermaus by Johann Strauss at the Arkansas Repertory Theatre (2008), the tenor soloist in UALR Community Chorus spring 2012 production of Handel's Messiah, and operatic roles in Sleeping Beauty (2010) and The Magic Flute (2011), both with UALR Opera Theater. He performed as a soloist with the UALR Concert Choir and UALR Community Chorus from 2008 – 2013.
He holds a Bachelor of Business Administration degree in business management and a Bachelor of Arts in Music, both earned at the University of Arkansas at Little Rock (UALR). He currently serves as the Minister of Worship (Music) at Mosaic Church of Central Arkansas, where he has supervised the church's worship arts programs since 2006. He is a member of the Central Arkansas Chapter of the Gospel Music Workshop of America and served as the chapter's minister of music from 2005 – 2011.
---
Photo credit: Headshot courtesy of Jamie Fender Photography